We are hiring for both positions: Hygienist and Dental Assistant! Contact our office for more details 307-732-2273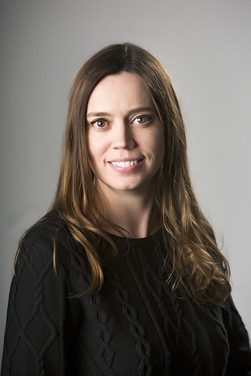 Christy was born and raised in Asheville, North Carolina.  After graduating from Appalachian State University in Boone, NC with a Bachelor of Science in Graphic Arts degree, Christy ventured out west.   She landed in Glenwood Springs, CO for a quick year then moved to Jackson, WY and fell in love with the area she has called home for the past 19 years.  Christy has an extensive medical billing background and decided to put her skills to use in the dental field.  She was warmly welcomed as the Office Manager at Dental Care of Jackson Hole in January 2015.
In her free time Christy enjoys hiking, road biking, fly fishing & camping in the summers and snowboarding in the winters ~ all of the wonderful activities this valley has to offer!
Estefani (Stef) is originally from Guanajuato, Mexico. She moved to Jackson, Wyoming in 1993. After graduating from Jackson Hole High School she attended college in Laramie, Wyoming and studied to be an elementary teacher. She realized that teaching was not what she wanted to do with her life, so she moved back to Jackson. She was presented the opportunity to work as a dental assistant in November 2020 and fell in love with her new career at Dental Care of Jackson Hole.
In her free time she likes to hike in the surrounding parks, paddle board, spend time with her two adorable nieces, camp, raft, snowshoe, and travel. She is fluent in English and Spanish.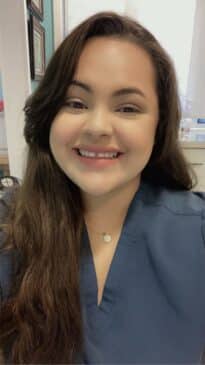 Fernanda was born in Tijuana B.C., Mexico and was raised in San Diego, CA. After moving to Teton Valley in 2016, Fernanda worked a lot of different jobs, but she always had a special interest in dentistry. After joining the DCJH team as a dental assistant in July 2018 she found dentistry to be her passion. Working in both the front and back of the office, she is an invaluable asset and helps every patient feel comfortable and understand their treatment needs with a positive attitude.
When she is not hard at work at the office she spends her time outdoors exploring and traveling with her husband, Jose. She is fluent in English and Spanish.
Rachel graduated from the Utah College of Dental Hygiene in 2018 and has been a hygienist for 4 years. She loves her job as a dental hygienist and spending time with her patients and helping them understand how important their oral health is to their overall health. In addition to being a dental hygienist, she is also an Integrative Nutrition Health Coach and the owner of Nourish the Good LLC. Her knowledge in nutrition has been a great contribution to our office, because she has been able to offer our patients a whole-body approach to dentistry. She is very knowledgeable about foods, supplements, and hygiene practices to build strong, cavity resistant teeth and prevent dental disease. Rachel is also very knowledgeable about sleep and airway disorders, particularly in how they relate to dental health. Instead of simply cleaning teeth, when she looks in someone's mouth she sees airway disorders, sleep disorders, nutrient deficiencies, gut imbalances, and so much more. Our patients have appreciated this added value very much. She recently also became a Certified Lactation Consultant, and specializes in helping mothers with their postpartum nutrition. She is always learning and looking for ways to better serve her patients and her community. Aside from her professional work, Rachel loves to cook and create healthy recipes, enjoys painting, gardening, studies herbalism and enjoys finding wild edible plants, practices yoga, loves walking, hiking, camping, skiing, snowmobiling, and anything that involves spending time outside with her family. Jackson is the perfect place for her love of the outdoors and we are happy to have her in our office!
Megan
Treatment Coordinator
Megan, originally from Amityville, New York, earned a Bachelor of Arts degree concentrating in studio art and photography from Stony Brook University on Long Island. Looking for an adventure, she moved to Jackson in 2005. In 2016, after many years working in the service industry, Megan switched careers and became a member of the Dental Care of Jackson Hole team. She began as a Dental Assistant, then became our Treatment Coordinator, and realized she had fallen in love with dentistry. She decided to further her career and go back to school at Laramie County Community College in Cheyenne to study dental hygiene. She has now returned to our office as a Registered Dental Hygienist. Megan is a well–rounded dental professional with training in many different facets of the dental industry. This experience, along with her ability to make each of our patients feel comfortable, has been an asset to our office. We are thrilled to have her back working as a hygienist at our busy office!
Megan continues to stay creative through art and music, loves to travel,
and enjoys the outdoor fun we are so lucky to
have at our fingertips here in the Tetons!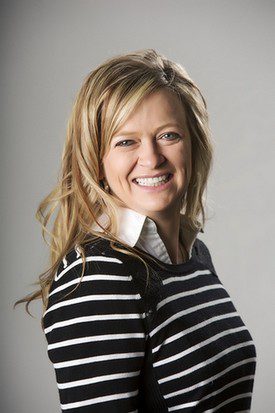 Leisha
Dental Assistant/Treatment Coordinator
Leisha Klements was born and raised near Idaho Falls, Idaho. At an early age, Leisha began working in Dentistry at a restorations (crown/bridge) lab. Leisha joined the Dental Care of Jackson Hole family in 2006 as a Dental Assistant, and quickly proved herself to be extraordinarily reliable and hard working. She is now our lead Dental Assistant and handles all of our dental supplies, makes nightguards onsite, and manages outsourced restorations (crowns). She has also taken on an additional role as one of our Treatment Coordinators and takes tremendous pride in making sure all treatment needs and finances are clearly explained before guiding patients to move forward, into their journey to optimal oral health. Leisha has a calm, sweet and knowledgeable nature that makes her a favorite of patients and team members. 
When she is not hard at work in our office, Leisha is hard at play with her family. She and her husband, Bryan, along with their two sons, Cash and Waylon, spend most every weekend camping, fishing, RZR riding/dirt biking, and kayaking/paddle boarding.