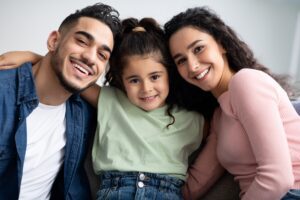 Our team at Dental Care of Jackson Hole wants to come together with our patients to help them each fight off tooth decay and promote oral health. The health of your smile and all that surrounds it is our top priority, and we like to give our patients the education and the tools necessary in maintaining health. Preventative dentistry is a series of different dental treatments and practices that we encourage the patients of Jackson Hole, Wyoming, to take advantage of. 
At-Home Prevention 
The primary way to prevent dental disease is through having excellent oral hygiene right at home. The American Dental Association recommends that each person brushes and flosses their teeth at least twice a day. By doing this and staying consistent, your risk of developing dental disease becomes very slim. We also recommend that patients use mouthwash to rinse their mouth once a day if wanted. Good oral hygiene is the most important form of preventative dentistry.
In-Office Prevention 
Not only is cleaning and taking care of your teeth and other oral tissues necessary while at home, but the ADA also recommends that each person should be going to see a dental professional twice a year. A professional cleaning and oral examination should occur during these bi-yearly appointments with your dentist. Below we have listed the best in-office preventative dental treatments that each one of our patients should complete. 
Cleaning and Exam: Our trained hygienists will be cleaning your teeth by removing all plaque and food particles and build-up that may exist. Following the cleaning, we will floss your teeth properly. After cleaning your teeth, the dentist, Dr. Paula Schmidt, will do a complete oral examination looking out for decay, disease, or tooth problems. 
Dental exams give the dentist time to evaluate your teeth and diagnose any issues that we might need to address immediately. We encourage you to heed Dr. Schmidt's recommendations to prevent further decay or damage. 
Dental Sealant: It is easy for food and plaque to get stuck in our chewing back teeth's deep pits and fissures. Even if you are an excellent brusher and believe you have removed all bacteria, some can get stuck in the deep areas. At Dental Care of Jackson Hole, we have noticed that many children have a hard time keeping these surfaces clean, so therefore they have many cavities. We should use a dental sealant to protect you or your children from these types of cavities. 
The sealant is a safe dental plastic material that can thinly coat the chewing surfaces of teeth to protect them from bacteria getting stuck and causing cavities. 
Fluoride Treatment: The enamel of our teeth is responsible for helping give our teeth a hard outer shell and fighting off decay. Our enamel can be weakened by bacteria, decay, and acid that we consume. Strengthening your enamel is possible through a fluoride treatment we offer here in our office. Fluoride is a natural mineral found in toothpaste and even water. The more fluoride our teeth contact, the stronger they fight off decay. 
Protect your Smile with Preventative Dentistry
To ensure that you have a healthy smile to last your lifetime, we recommend using all of the above treatments and practices. Taking the time and precautions to protect your smile now will make your smile stronger and help you fight against possible damage in the future. 
If you have any questions or would like to speak to Dr. Paula Schmidt, please give our Jackson Hole, Wyoming office a call. We look forward to hearing from you and helping you have a healthy and beautiful smile.