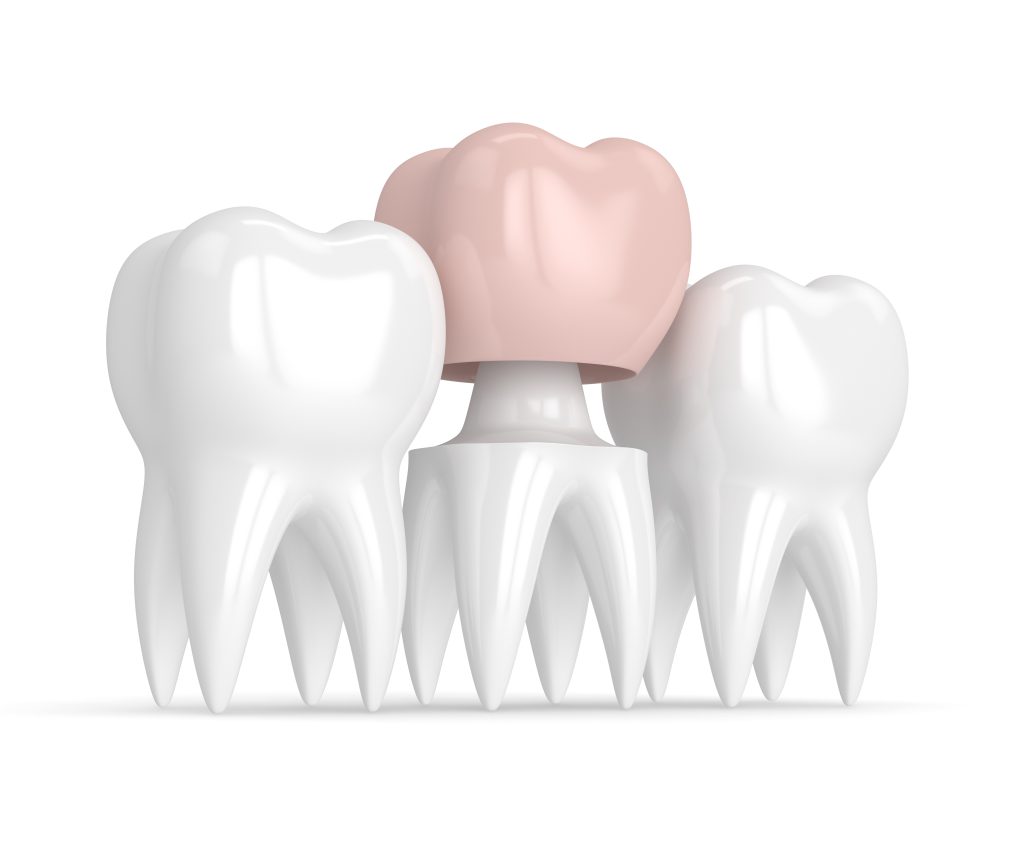 Dental crowns are an effective way to restore damaged, decayed, or discolored teeth and improve the overall appearance of your smile. Dental Care of Jackson Hole offers dental crowns to improve your teeth look, function, and health. Our experienced team, including Dr. Paula J. Schmidt and Dr. Braiden Jorgensen, provides the best dental crowns in Jackson, Wyoming. Whether you need to fix single or multiple teeth, we'll work with you to create a personalized treatment plan that'll exceed your unique needs and goals.
What Are Dental Crowns?
Dental crowns, or caps, are custom-made restorations placed over damaged or weakened teeth. We design them to cover the entire tooth, protecting it from further damage and restoring its natural function and appearance. We typically build crowns from medical porcelain or ceramic, which will match the color of your teeth for a seamless, natural-looking smile.
Who Might Need a Dental Crown?
Dental crowns can treat a variety of dental issues, including:
Cracked, chipped, or broken teeth

Teeth that are weak from decay or infection

Large fillings that have failed or need replacement. 

Teeth that have undergone root canal therapy

Cosmetic concerns, such as teeth that are misshapen, discolored, or otherwise damaged
Benefits of Dental Crowns: 
There are many benefits to choosing dental crowns as a solution for damaged or decayed teeth:
Strengthening Weak Teeth:

We use dental crowns to strengthen teeth weakened by decay, cracks, or other damage. The crown is placed over the damaged tooth, providing a protective layer that helps prevent further damage and strengthens the tooth.

Restoring Broken Teeth:

Crowns can correct teeth that are broken, chipped, decayed, or infected. This seamless, durable approach can rebuild your smile to its former glory. 

Cosmetic Boost:

Crowns can improve the appearance of teeth. As they are stain-resistant, they can keep your smile bright for years. They can also close annoying gaps between teeth.

Durability:

Dental crowns are made to last, with an average lifespan of 10-15 years. With proper care, they can last even longer.

Comfort:

Crowns are custom-made to fit your teeth and mouth, ensuring a comfortable fit and natural appearance.

Versatility:

We can construct crowns from various materials, such as porcelain, ceramic, and metal. This flexibility allows for a personalized approach. 

Restoration of function:

Crowns can restore the function of damaged or missing teeth, allowing for improved speech, eating, and overall oral health.

Preventing further damage:

By protecting damaged teeth with crowns, further damage can be prevented, saving patients from more extensive and costly dental procedures in the future.
How to Care for Your Dental Crowns:
Proper care of your dental crowns is essential for longevity and effectiveness. Here are some tips to help you care for your dental crowns:
Good Oral Hygiene

: Brush and floss regularly to prevent decay and infection from developing around your crowns.

Avoid Hard or Sticky Foods:

Hard or sticky foods can damage your crowns or cause them to become dislodged. Stick to softer foods to protect your dental work.

Wear a Mouthguard:

If you play sports or grind your teeth at night, wearing a mouthguard can help protect your dental crowns from damage.

Visit Your Dentist Regularly:

Regular check-ups and cleanings are essential for maintaining the health of your teeth and gums and ensuring that your dental crowns function correctly.
Dental Crowns in Jackson, Wyoming
Dental Care of Jackson Hole is here to provide you with the best care in Jackson, Wyoming. Dr. Paula J. Schmidt and Dr. Braiden Jorgensen aim to help our patients achieve their best oral health. Dental procedures can be daunting, and we strive to create a comfortable and welcoming environment for all our patients. With state-of-the-art technology and the latest techniques, we provide the highest quality of dental care.